A couple sells their house during the pandemic to travel the world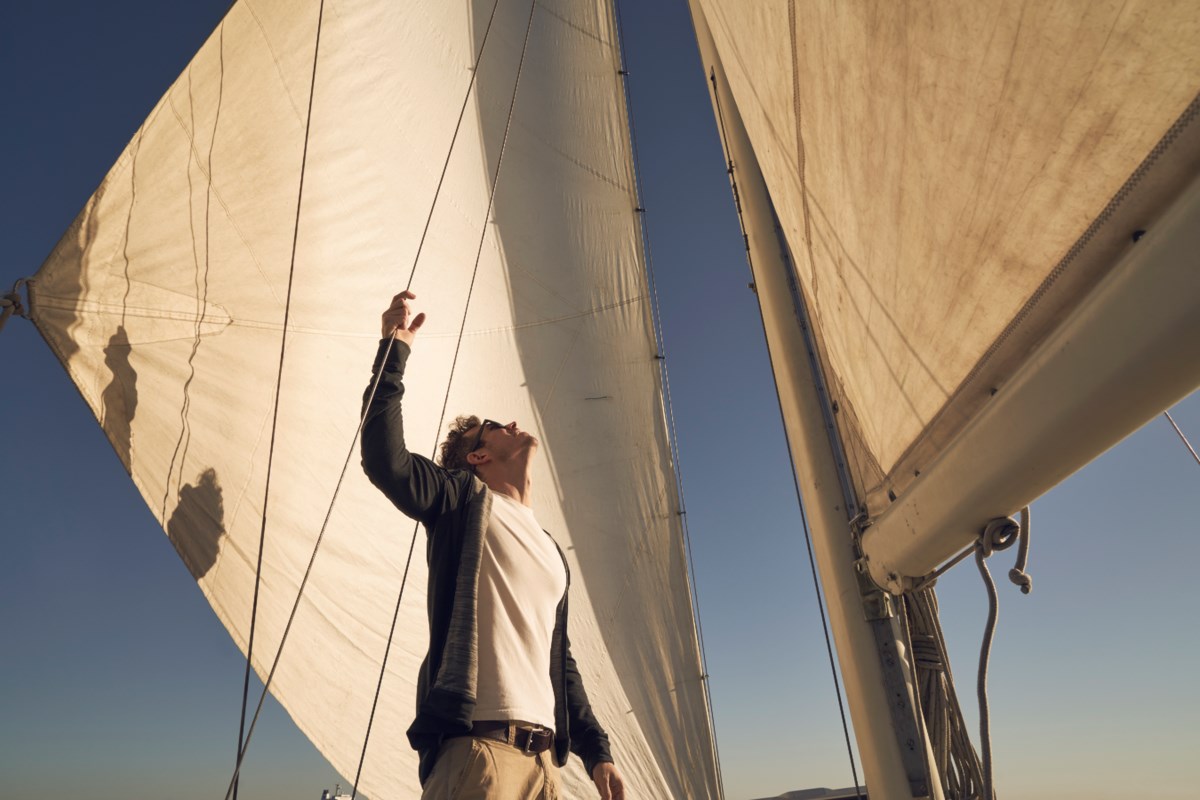 The Kelowna couple hope to be an inspiration to those who may be too scared to pursue their dreams.
Selling your home to travel the world is a dream for many that remains just a dream, but for one Kelowna couple, they turned it into reality.
Tamara Lawerence, 43, and Josh Baran, 50, sold their house and everything in it last spring and bought a sailboat in the United States.
The couple were inspired to take the big step during the pandemic.
"We got stuck like everyone else watching videos during COVID on YouTube and such. We bought our boat in March 2020, we needed something to do so we thought we'd try sailing. C It's something we can do in our own little bubble and I learned a new craft and fell in love with it," Lawerence said.
The couple confides that the purchase of the sailboat was one of the most difficult parts of the adventure.
"Our boat was owned by someone from Australia, but it was sitting in the US and we're in Canada…and transferring funds. We got so scared a few times we just lost all our money and everything, it was quite a process," Baran said.
The sailboat, named Honu Time, is a 2001 Hunter 460 with three bedrooms and two bathrooms.
The couple have spent the last three months refurbishing it in South Carolina and hauling it 650 miles north to Virginia in the Chesapeake Bay.
Currently, the couple lives on a "very tight budget".
"However, we are both working on getting our captain's license. That way we can transport other people's boats for them or help them learn to sail."
Honu Time will stay in the Chesapeake Bay until November, when Lawerence and Baran will travel to Georgia for Christmas, followed by the Bahamas.
When the couple decided to take the plunge, they said their friends and family thought they were crazy.
"When they saw our love for it and how much it took over our lives and how easy and comfortable it was for us to be in this thing, they were right behind us, total support and that was nice," Lawrence said.
Baran has two children who currently live with their mother, but they are both excited to join the adventure on the boat one day.
The couple hope to be an inspiration to others who may be too scared to pursue their dreams.
"The best time to start an adventure is to really try something in your life is now. You set up the budget you can afford and set up the lifestyle you want and make sure that happen," Baran added.
The couple were also inspired by a quote from author Randy Komisar.
"The most dangerous risk of all – the risk of spending your life not doing what you want, betting that you can buy yourself the freedom to do it later."
To follow their journey, you can visit their Youtube channel or their Instagram page.