BargeRack design would improve offshore wind turbine installation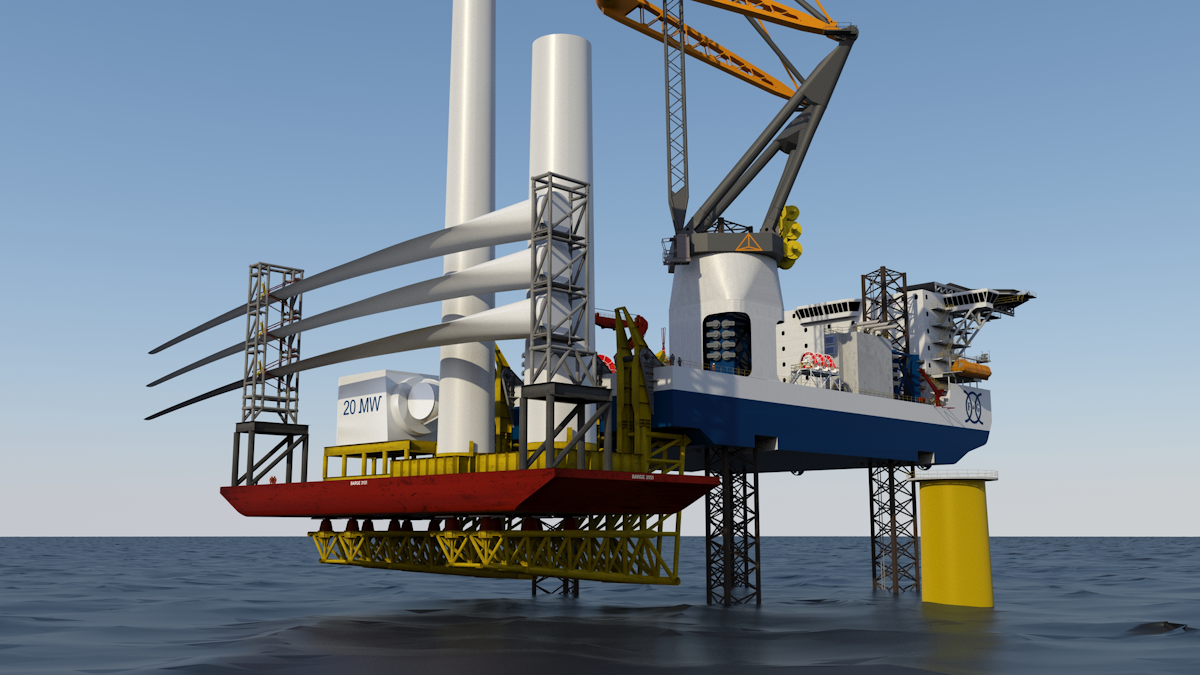 The new BargeRack design.
Courtesy of Friede & Goldman
Offshore personnel
HOUSTON – Friede & Goldman Ltd. reports the development of BargeRack, a new design solution for the power concept for the installation of offshore wind turbines. The company says the new design offers a simple and safe method of installing wind turbines up to 20 MW using a jack-up vessel.
BargeRack is said to eliminate movement between jackup vessel and supply vessel. This would eliminate the need for heavy and complicated motion compensation equipment. Availability is increased due to much larger authorized weather windows. Additionally, due to the simplicity, existing US infrastructure can be utilized, eliminating the need for specially designed supply ships and / or costly and complicated supply barges.
Friede & Goldman says the innovative solution uses a trellis rack mounted on the transom of a relatively small jack-up vessel. The feed barge, with its cargo of turbine components, floats above the submerged rack. Once the feed barge is secured, the jackup vessel uses its on-board lifting system to elevate itself, while lifting the feed barge completely out of the water. From this position, the main crane installs the turbine components directly from the stationary supply barge onto the turbine foundation.
After installation of the turbine, the jackup unit descends into the water, submerging the rack and refloating the now empty supply barge.
06/16/2021