Colorado River Rafting: Hance Rapid Almost Ate Us For Breakfast |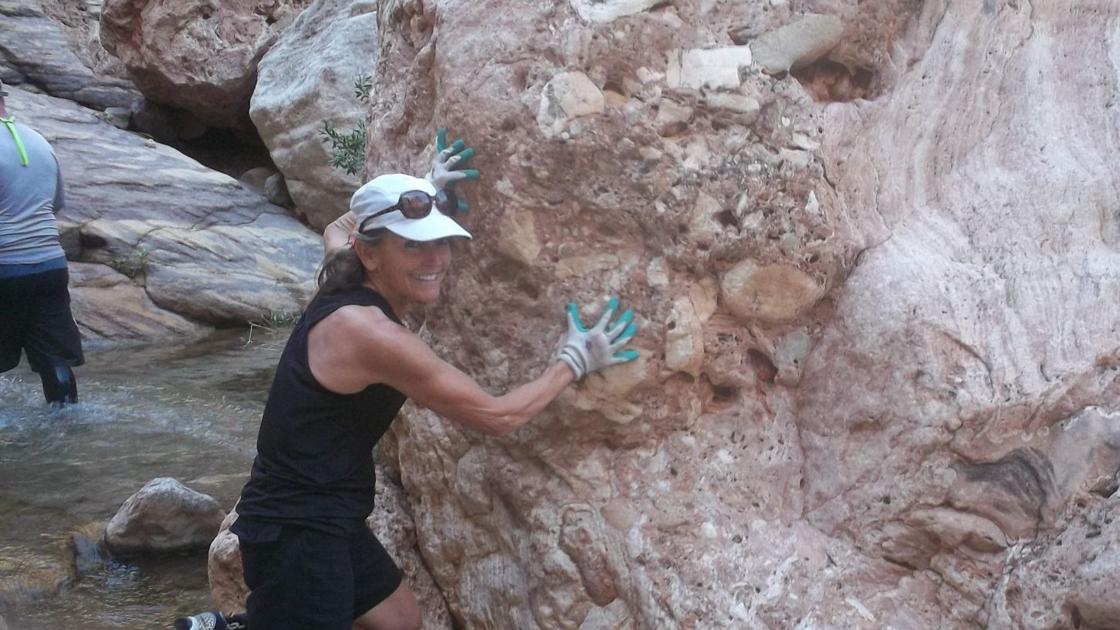 Seventh day: There were so many slot canyons, trails, and waterfalls that we hiked on this trip.
We pull our rafts into the whirlpool about 117.2 miles to the left of the river, get out and tie our ropes around large boulders. We are walking to the Elven Pit. The travertine deposits on the Tapeats sandstone near the Elven sinkhole look like icing dripping over layers of cake. This beautiful side canyon has a hike that passes over smooth, slippery surfaces and ends with a small waterfall and a deep pool below. Emily enters the pool, swims through it, climbs through the rock formation and comes out onto a slippery surface covered in moss and jumps.
"Wow. Me too! Wait for me! I can do it!" So here I go. The water is very cold. I swim through. I am really delighted with the climb through the rocks to the top. I go out to jump and freeze. Not good. I note it's just a little higher than when I escaped from Alcatraz and jumped off a perfectly good boat in San Francisco Bay to escape and swim 1.5 miles to at the shore. It really shouldn't be a big deal. I turn around to jump again without success. Unfortunately, I do this several times. I cause a scene. I hate that. But I can't jump yet either, and I certainly don't want to jump and not jump. Once, standing there, I slide on the moss. So not good. Alan goes upstairs and chats for a while. Emily is chatting with him. My heart rate stabilizes, I relax, take a step back, turn around, throw myself away from the rock and jump! Wow! I did it!