Fireworks display over Three Mile Harbor Saturday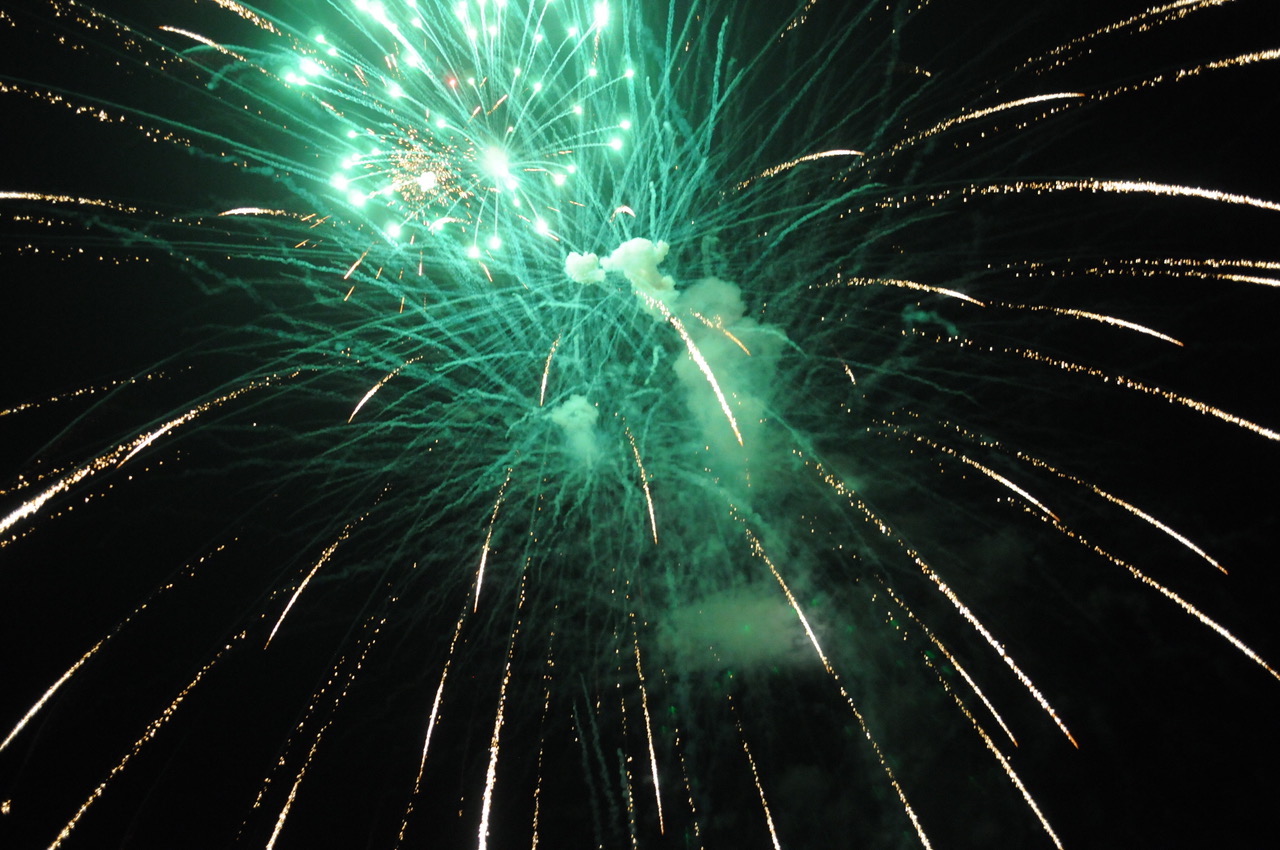 The Clamshell Foundation's Grand Bonac fireworks show will light up the skies over Three Mile Harbor in East Hampton on Saturday at 9 p.m., as part of a throwback to an annual tradition dating back to the 1970s.
"We hope to put on a wonderful and beautiful show for the community to come together for," said Kori Peters, President of the Clamshell Foundation. Grucci's fireworks display will feature pyrotechnics.
In East Hampton Town, because all fireworks shows were canceled due to the pandemic last year, this show is the first of its kind since 2019.
The fireworks tradition originated in the early 1970s when George Plimpton, founder of The Paris Review, began organizing fireworks, with the display schedule – the first Saturday after July 14 – a nod to his love for Paris. They evolved into a fundraising event for the late Boys Harbor, a downtown youth summer camp founded by Anthony Duke of East Hampton and located on the harbor. They became a summer highlight for locals and visitors alike that when Boys Harbor discontinued the event, the Clamshell Foundation, an East Hampton nonprofit, decided to take on the role in 2009. to keep the tradition alive.
The fireworks are funded through community contributions through word of mouth, social media and newsletters, Ms. Peters said. "It's really heartwarming to see how people keep giving back," she said. Additional proceeds from this year's event will go towards community initiatives for children, such as scholarships, day camps and after-school programs.
The fireworks will be launched from a barge at Three Mile Harbor. They are perhaps best viewed from a boat in the harbor, but the Clamshell Foundation also recommends viewing them from Maidstone Park, Sammy's Beach, Gann Road, the head of Three Mile Harbor, or any beach off Hand's Creek or Springy Banks. Roads.