Who is afraid of cruising? Record bookings and new ships say no one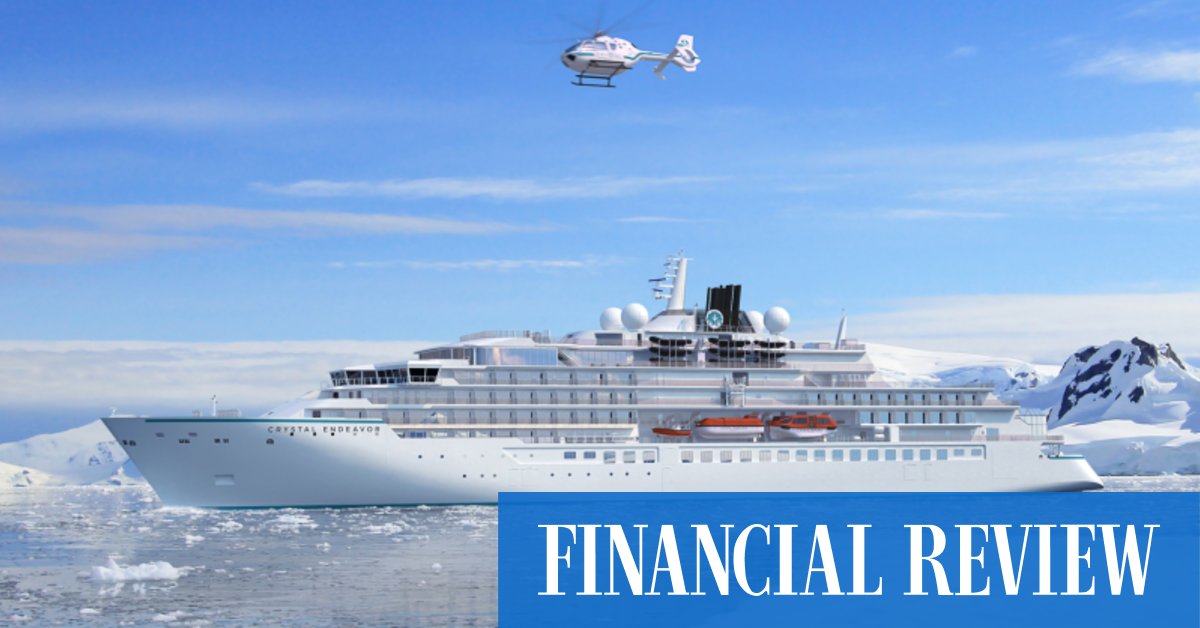 Australia is not the only nation to play hardball. The United States is home to the largest source market for cruises. Companies such as Royal Caribbean and MSC have already repositioned their ships to more cruise-friendly destinations such as Bermuda, Bahamas, Singapore, Cyprus and Israel.
One bright spot amid all the uncertainty of borders around the world is that while advance bookings are any guide, cruise customers are reassured by the strict COVID-19 safety rules introduced by all major lines. .
Reduced passenger numbers, regular polymerase chain reaction (PCR) testing and temperature checks, as well as constant disinfection of ship interiors, social distancing and mandatory use of a mask where distancing is not possible, are among the many measures introduced.
Outbreak treatment protocols have also improved (both on board and in port), making it unlikely that ships will be denied entry to a safe port, as they were at the start of the l 'last year.
Although a few cases of COVID-19 emerged last year when SeaDream, Paul Gauguin Cruises, UnCruise and Ponant resumed operations, they have been effectively controlled. All major commercial lines now require passengers to return a negative COVID-19 test before boarding. Mandatory crew and passenger vaccination has been introduced fleet-wide by Celebrity, Crystal, Saga, Virgin, Viking and Ponant, with more to follow.
Other brands of cruises are guided by the local regulations of each country. When ships Silversea and Seabourn resumed cruising for the first time since the pandemic (around Greece earlier this month), the companies complied with the Greek Ministry of Health's decision that all passengers on board must be vaccinated.
At the bottom of the hold
A fleet of new ships is expected to be launched before the end of this year. Some are already operational.
Coral geographer | Coral Expeditions' latest ship, with a capacity of 120 passengers, is designed for remote tropical cruises. It has been on Australian routes since late March and is now in the Kimberley. Its annexes allow the exploration of small bays, islands and rivers.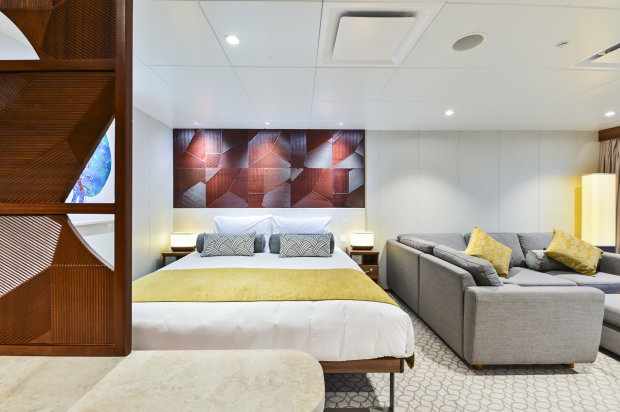 Commander Charcot | This 270-passenger Ponant vessel is the world's first hybrid icebreaker powered by liquid natural gas. It is making arctic expeditions starting next month and targeting less-visited destinations such as the true geographic North Pole.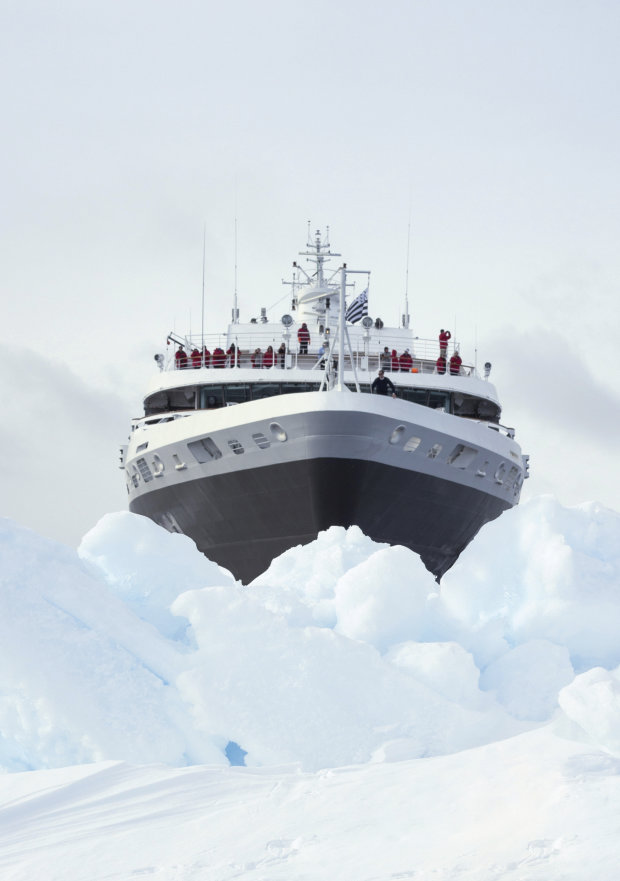 Star breeze | While not technically a new ship, the 312-passenger Windstar Cruises has undergone a multi-million dollar refurbishment and lengthening. He will be sailing from next month. The Star Legend, similarly transformed, follows in September.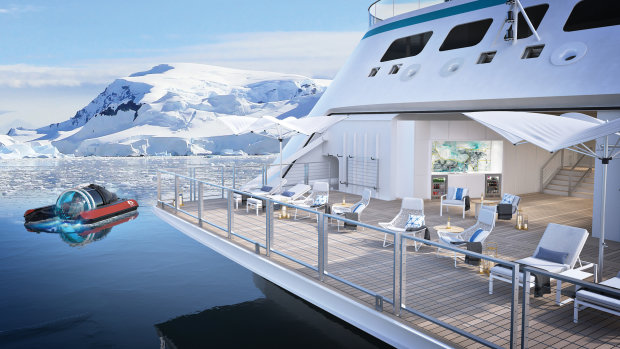 Crystal Agreement | Crystal's ultra-luxurious 200-passenger expedition ship carries submarines, helicopters, zodiacs and jet skis. A one-to-one crew-to-passenger ratio includes butler service for all. Endeavor is sailing from the end of next month, specializing in polar travel.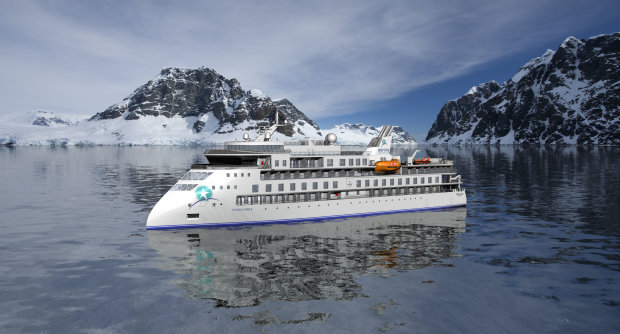 Sylvie Earle | Aurora Expeditions is known for its polar cruises, active and adventurous shore excursions, and concern for the environment. It launches its innovative 132-passenger ship in October in Ushuaia, Argentina, from which it will initially cruise Antarctica.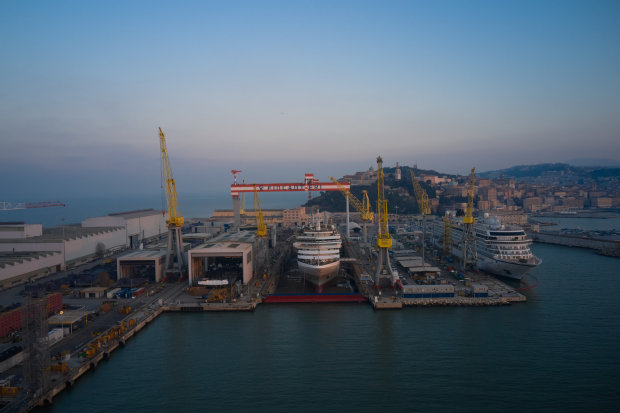 Argent Dawn | Sophisticated, somewhat formal and all-inclusive, Silversea's 10th Ship, a close cousin of flagship Silver Muse, arrives in November. Despite her intimate size, the 596-guest ship has a spa, casino, and eight restaurants.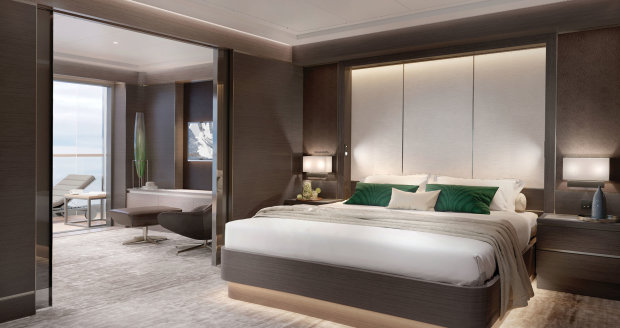 Evrima | The Ritz-Carlton hotelier's first severely delayed ship will make its Caribbean debut in November. The 298-passenger ship promises traditional yachting style, lavish suites, 10 restaurants and a water sports marina.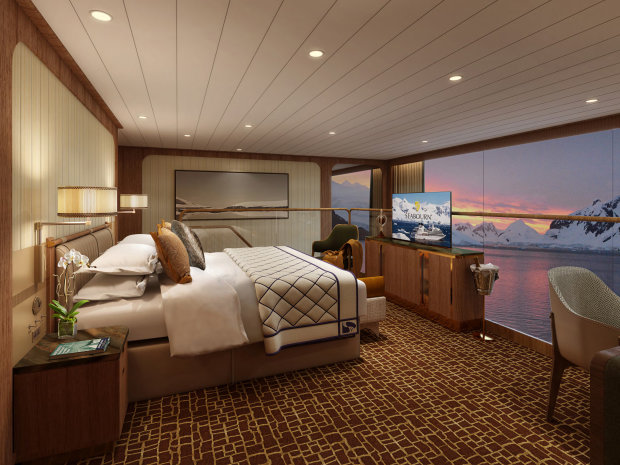 Seabourn Venture | This December marks the arrival of Seabourn's new Polar Class Expedition Ship. It carries two submarines, sea kayaks, mountain and electric bikes, Zodiacs, and will spend its first season in Norway, Iceland, Greenland and Canada.
Emerald Azzurra | Emerald Cruises' first ocean-going vessel will arrive in January next year for a season of Mediterranean, Adriatic and Red Sea cruises. The 100-guest ship has multiple lounges and restaurants, a spa, and a marina platform.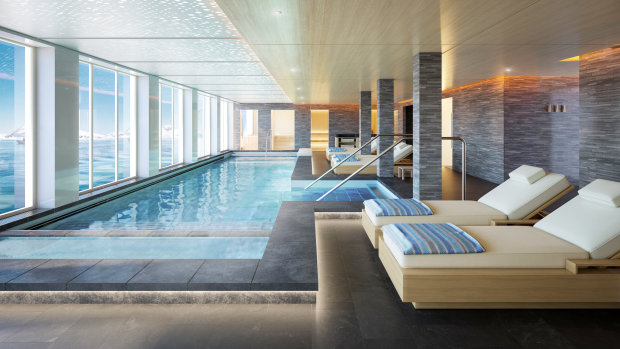 Viking octantis | Viking Cruises' first expedition ship will launch in January next year, followed by Viking Polaris in August. Both carry 378 guests and are distinguished by abundant expedition equipment and an onboard marina for launching expedition craft.
The July issue of AFR Magazine – along with our new Travel magazine – releases Friday, June 25 inside The Australian Financial Review. Follow AFR Mag on Twitter and Instagram.